Back
Transit Bulletin
September 1st, 2019
Do you want to see more clearly?
Vol.19 No.09

Go for a TRANSIT truck body
All our boxes are now fully equipped with LED lights, to ensure the best lighting, simplified maintenance and more savings.
What is LED?
A light-emitting diode (LED) can turn almost all electricity that passes through it into light, without producing excessive heat.
Conventional light bulbs convert only a portion of electricity into light, and much of it is lost in heat. They therefore require more energy and produce less light.
LED lighting surpasses conventional lighting in:
Profitability and energy savings
Versatility and high resistance
Durability - imore resistant to shocks
Unmatched lifespan
Instantaneous maximal illumination
Compact footprint
We offer you the best
We propose a wide range of LED lighting, including optic bars and oval lights, different types of ceiling lights, accent and precision lights, clearance lights, and much more.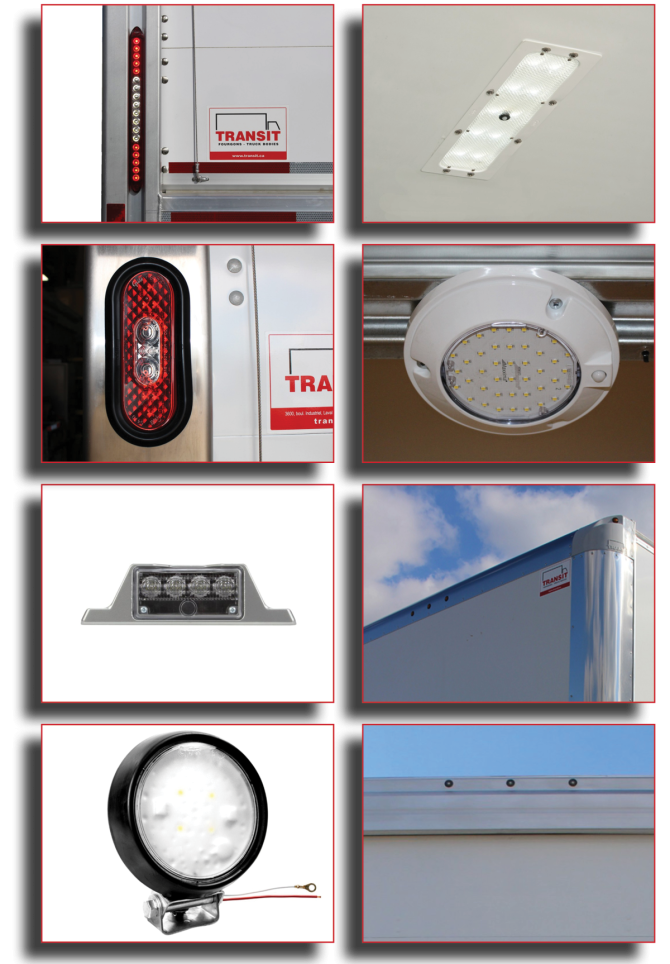 Whether it's to reduce risk with our choice of exterior lighting, or to get a brighter view with our choice of interior lighting, you'll see the difference with TRANSIT!
Discover a different kind of truck body!
Download PDF Version