Back
Event
November 14th, 2019
TRANSIT to the job of your dreams!
Career fair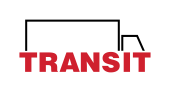 For a career in an industrial environment
At a time when companies are increasingly hiring talent, we have decided to focus on the anchors of our values and develop a corporate culture around them, with tangible benefits that are associated with them.
Warm atmosphere and family spirit
Our concern for the well-being and health of employees is lived daily, through activities combining pleasure and development:
Welcome presentation which lists the working conditions, policies and values, allowing to integrate well with the company and create a bond of belonging
Visit of the plant and the various departments, with explanations on the operations and specificities
Exercises to welcome new candidates; sharing their past experiences / career paths, their passions, their interests in life, their strengths
Training with experienced coaches, to develop, grow, become versatile, acquire a wealth of knowledge, change jobs and evolve within the company
Opportunity to obtain certifications, accredited training
Safe and healthy environment, with an accessible OHS committee that is very active in prevention
Social Committee organizing several activities throughout the year, for employees, their spouces and their families
Program for 55+, including benefits such as reduced work weeks
And much more…
Now's your chance
Several positions are available ...
And you should know that no degree is required for the position of Assembler or Installer.
We offer you a two-day training to acquire the basics.
You must be in good physical condition; you must be able to regularly lift loads of 50 to 65 pounds (22-30 kg).
You're the right one for the job?
Come and meet us at the Job Fair for an industrial career!
Where: At Place Bell (Accessible via Metro Montmorency)
When: Thursday, November 28, 2019, 9 am to 4 pm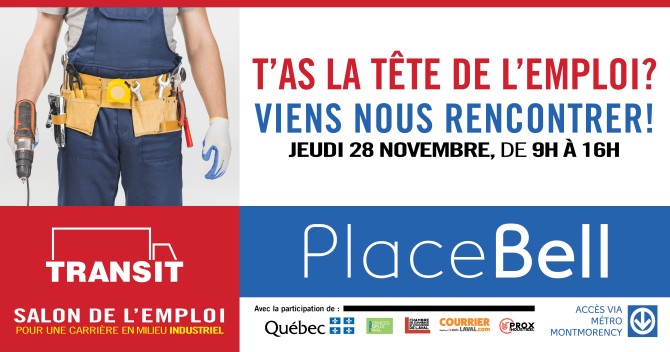 Bring your CV!
Take the opportunity to:
meet our team,
get more answers to your questions,
discuss the different opportunities that are offered to you, roles & responsibilities, benefits,
apply on the job of your dreams.
It's a date!
Discover a different kind of truck body life with TRANSIT!
** It is mandatory to understand and speak French to apply.