Back
Announcement
March 11th, 2019
An electrifying partnership
TRANSIT is proud partner of The Lion Electric Co, which launches the first all-electric class 8 urban truck, the Lion8.
It is with industry and market leaders, and Ministers, that new ambassador of Lion's ambassador of The Lion Electric Co. (Lion), Laurent Duvernay-Tardif, unveiled its first all-electric Class 8 urban truck this morning. The Lion8 will be commercialized this Fall and the first vehicle will be delivered to Société des Alcools du Québec (SAQ).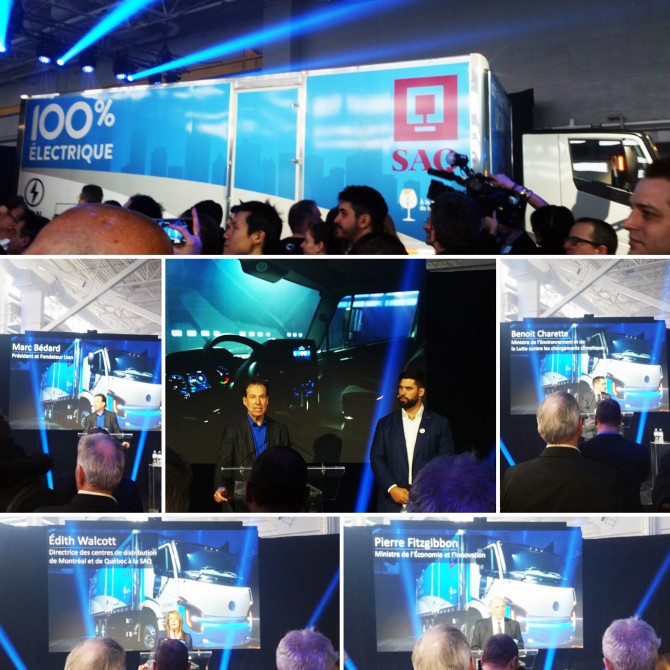 The Myth Becomes Reality
Until recently, the idea of an all-electric Class 8 urban truck was still a crazy idea, a dream. However, Lion believed in this dream and has now made it reality. The Lion8 is designed, created, and manufactured to be electric and has a range of up to 400 kilometers or 250 miles. The elimination of noise pollution, optimization of visibility, and unparalleled turning radius make the Lion8's driving experience safe, enjoyable, and incomparable.
Lion also benefitted from the Quebec Government's support to develop this innovative technology. In fact, the Lion8 is a result of the 2013-2020 Climate Change Action Plan whose budget is derived from the Green Fund.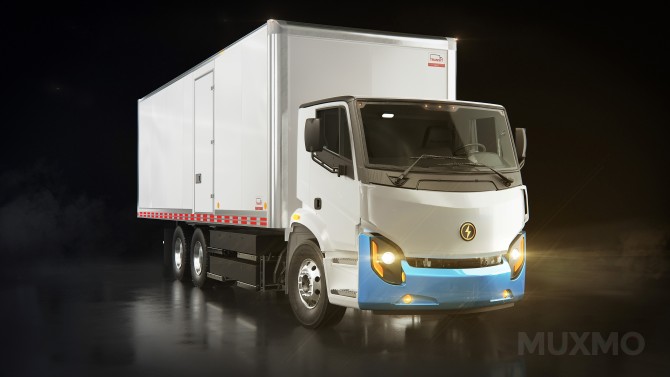 Lion8 Key Benefits:
Zero-emission solution: 40% of GHG emissions in Quebec come from transportation, specifically from heavy-duty vehicles
No noise pollution
80% energy cost reduction
60% operational cost reduction: Lion8 components require very little maintenance and further minimize its total cost of ownership
Lowest total cost of ownership
Oil-free operation, with very few moving parts, and brakes that last longer thanks to a regenerative braking system
Custom-built and engineered in Quebec to withstand North American weather and road conditions
TRANSIT Classik™ truck body features
Transit's products offers a multitude of innovative design features that improve durability, usability and appearance while reducing the total cost of ownership. Featuring corrosion-resistant materials, flexible design customization and rivet-free panels, the Classik™ truck body is in a class of its own.
Lightweight and seamless design
Beautiful and durable
Custom wiring harness and waterproofing
Aerodynamic front corners and stainless steel hardware
Powerful exterior LED lights
Wide variety of equipment and accessories available
Bolt-free side rails
Sloped and anti-skid rear sills
The market has been waiting for it
Although Lion just launched its Lion8, the company already has pre-orders and committed buyers – a clear sign that the market has been waiting for an all-electric urban truck. In fact, SAQ has already pre-ordered the vehicle.
TRANSIT would like to congratulate all the people who worked to make this beautiful project possible!