Back
Transit Bulletin
October 1st, 2021
Come build with us
Vol.21 No.10
Seize the opportunity for a solid career
True industry leader, Transit Truck Bodies has manufactured over 63,000 truck bodies since 1978.
With more than 3,000 boxes delivered each year across Canada and the United States, our well-stocked order book ensures stable production for long-term employment. Supported by our team, you are sure to get the best to maximize your future. Our family spirit will amaze you!
CHECK OUT THE AVAILABLE POSITIONS!
Without you, there are just chassis
You share the road with trucks daily, but have you ever noticed that most of them are Transit Truck Bodies?
Pay attention to the sticker on the lower left side of the rear door and you will easily notice it. You will then find that Transit was part of your daily life long before you noticed it.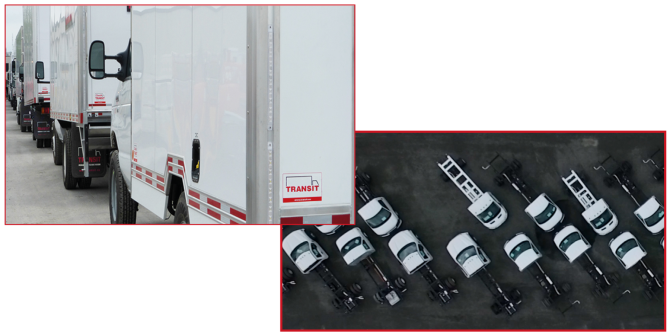 But these trucks weren't always freight transport vehicles ... They were just bare frames when they left the manufacturers.
With you, truck bodies come to life
It's our team of more than 350 knowledgeable, enthusiastic, and skilled individuals, dedicated to making our clients successful, that makes it all possible.

In fact, behind every Transit truck body stands a team of people like you, who put their expertise to work in creating a premium product that will stand out.
Your dream job is within reach
Our plant, located in Laval near major highways, is easily accessible by public transport as well as by car and offers ample parking space.
In addition to offering you the chance to join a dynamic and experienced team, you will have access to the following advantages:
Permanent jobs in a fast-growing company
Job stability all year round (40 hrs / week)
Training program by position
Competitive salary and benefits
Overtime available, plus bonus
Day and evening shifts
Activities / Social club
Cafeteria service
And much more!!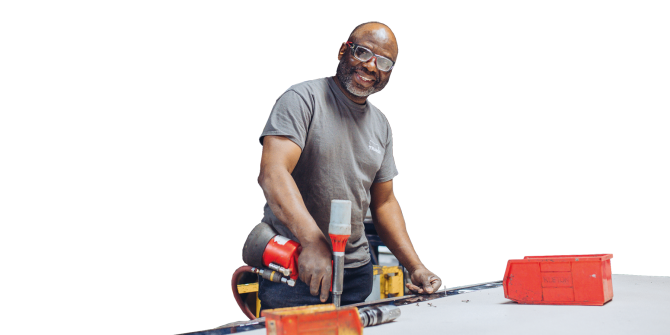 Download PDF Version
You'd like to join the TRANSIT Team?