Back
Transit Bulletin
August 1st, 2019
Do you know TRANSIT Truck Bodies?
Vol.19 No.08

It's way more than just truck bodies
It is a team of more than 350 competent, enthusiastic and specialized individuals, dedicated to making your success, our success!
Passion and commitments
We aim at a high level of satisfaction for both products and services, while focusing on excellence and maintaining high-quality standards.
Our relations are based upon trust, respect and commitment. We proudly evolve in an environment where proficiency is coupled with efficiency and flexibility.
Always driven by customers, suppliers and employees, TRANSIT Truck Bodies has the ability to adapt to the growing needs and realities of an ever-evolving marketplace.
Innovation and value
All our combined talent, competencies and accumulated experience determine our ability to meet your expectations. We rely on the effective collaboration between our different departments, groups and services to help initiate the innovation, agility and flexibility for our organization.
We have set up our own training academy to maximize integration, development, specialization and evolution within the company, thereby encouraging a fast and flexible response to change.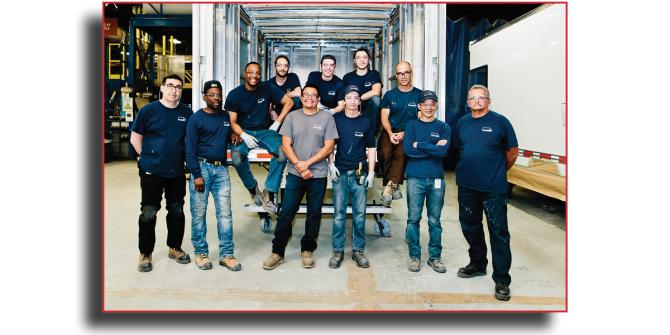 Warm atmosphere and family spirit
Our concern for the well-being and health of employees is lived daily, through activities combining pleasure and development:
Welcome presentation which lists the working conditions, policies and values, allowing to integrate well with the company and create a bond of belonging
Visit of the plant and the various departments, with explanations on the operations and specificities
Exercises to welcome new candidates; sharing their past experiences / career paths, their passions, their interests in life, their strengths
Training with experienced coaches, to develop, grow, become versatile, acquire a wealth of knowledge, change jobs and evolve within the company
Opportunity to obtain certifications, accredited training
Safe and healthy environment, with an accessible OHS committee that is very active in prevention
Social Committee organizing several activities throughout the year, for employees, their spouces and their families
Program for 55+, including benefits such as reduced work weeks
And much more…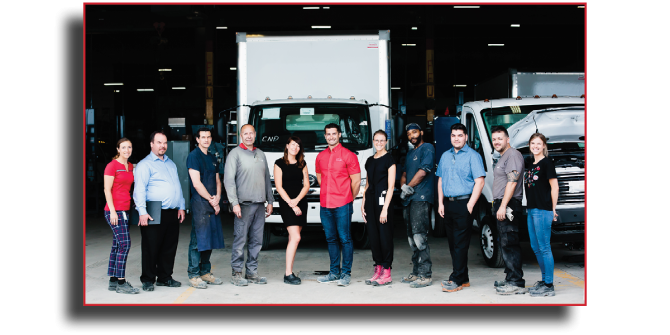 In constant evolution
Our sales network rises through a dozen representatives, both internally and on the road.
We continue to expand in Quebec, Ontario, western Canada and eastern United States, with "on the street" presence across all territories, and our mission is clear: to quickly deliver quality truck bodies tailored to your needs.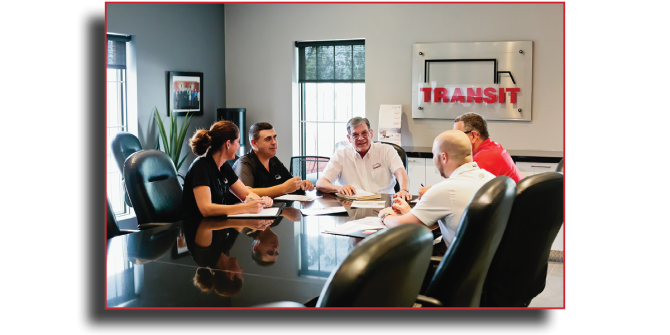 Ask and you shall receive
Whether you want to purchase truck bodies, or join our dynamic team, you're always welcome!
Discover a different kind of truck body life!
Download PDF Version