Back
Announcement
December 1st, 2018
Holiday Schedule

For the Holiday Season, our team will take few days off.
Note that we will still be open to the following hours: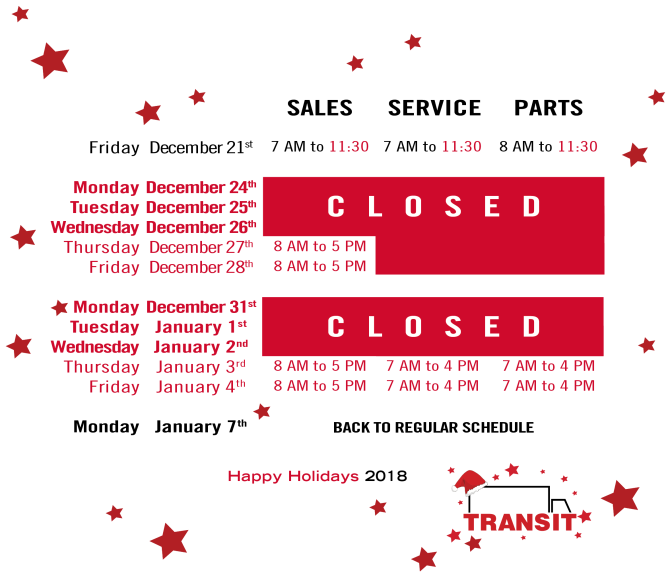 Our sales department will be open on December 27th and 28th and on January 3rd and 4th from 8am to 5pm.
The departments of Service and Parts will be open on January 3rd and 4th, between 7am and 4pm.
We will return to the regular schedule as of January 7th.
Happy Holidays 2018
Download PDF Version